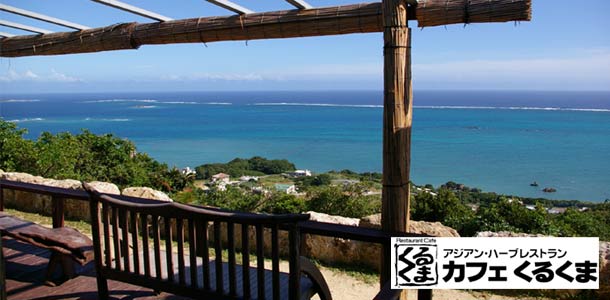 絶景カフェ
観光雑誌などにもよく掲載されている有名なカフェ。
本島南部の海を一望できるロケーションは格別です。
Kafuwa nanjyoから車で3〜4分
南城市知念安知念143-3
098-949-1189
10〜3月:10:00〜18:00 LO
4〜9月:10:00〜19:00 LO
火曜日のみ:10:00〜17:00
定休日:なし
Superb view cafe
The famous cafe which appears on a sightseeing magazine well.
The location which can get a bird's-eye view of a sea in the Hon-jima south is special.
It's a car from Kafuwa nanjyo, 3-4 minutes
Nanjo city Chinen Anchi sense 143-3
098-949-1189
10-March :10:00-18:00 LO
4-September :10:00-19:00 LO
Only on Tuesday: 10:00-17:00
Days Closed: I don't have that.