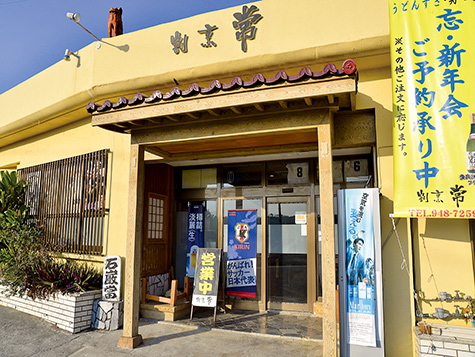 地元の新鮮食材を使った割烹からチャンプルー
料理まで。一品料理、セットメニュー多彩。
お食事メインでもOK。要予約
南城市玉城字親慶原223-2
098-948-7259
18:00〜24:00
定休日:月曜日
MAPCODE:232 558 325
南城市玉城字玉城2-1
098-948-2073
10:00〜19:00 (LO)
※月曜日は14:00より営業
定休日:なし
MAPCODE:232 469 491
Kafuwa Nanjyoより車で15分。
From Japanese-style cooking with the local fresh ingredients, Prue Chang.
Until cooking. An a la carte dish and a set menu are colorful.
Even meal Maine is OK. It needs reservation.
Nanjo city Tamaki letter 223-2, Oyakebaru
098-948-7259
18:00-24:00
Days Closed: Monday.
MAPCODE:232 558 325
Nanjo city Tamaki letter Tamagusuku 2-1
098-948-2073
10:00-19:00 (LO)
※ It's run more than 14:00 on Monday.
Days Closed: I don't have that.
MAPCODE:232 469 491
It's a car more than Kafuwa Nanjyo, 15 minutes.